2021 Round Up
Wedding Photography South West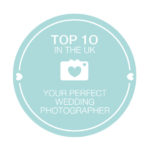 Here's some strange and quirky perspective to sum up the last 2 years – in 2020 I shot 2 weddings, at one point in 2021 I shot 3 weddings in a week! But, it was nice to see people celebrate again. I did actually tear up at one point. My mask helped disguise this though! Being a wedding photographer in Devon and Somerset is emotional enough in 'normal' years..
It has been mighty beautiful seeing brides and groom tie the knot in Devon and Somerset again. After that winter lockdown 2020, I began to loose my focus toward the end of that year, lacking a purpose, and worrying about my family being okay in a coronavirus-world. I didn't know what would happen in 2021 and onwards in wedding photography, and in the world. Then spring 2021 was very welcome for millions of us, and starting back into Devon weddings with the micro/smaller weddings was perfect. Groups of 15 or 30 were actually rather intimate and amazing to be present at. There's more time for you to talk to your guests, to go on a photo shoot, and not have as much to organise as you would a larger wedding.
Though one of my happiest memories from this year in wedding photography, was one of my groom's doing the funniest silly dancing I've ever seen. There's no way you could watch without smiling, it was very amusing. That wedding I saw more hugs than I had seen all year. And it was good. Just the tonic I needed. Weddings really do balance out the news channels! I even had a groom fall into the lake this year, his best man pulled him in! Fair play to the groom for taking it well, those two are such good mates.
My year was complete by the epic wedding photo shoot I did on the beach near St Audries Park in north Devon. I was so thrilled when the bride said she wanted to do this. She was super enthusiastic about the photos and it made for such brilliant results.
Oh the joy. The tears. The anticipation. I feel thrilled to see all my couples triumph this year, they got married during a pandemic! Well done you guys, and well done to those who I will have the pleasure to photograph in 2022 and onwards. I reckon a general well done to the whole of planet Earth is in order, so I'm sending out good vibes of praise and gratitude to all.
If you like my work, please do support me on the socials.
All the love.
Watch it as a video instead: