∼ WEDDING PHOTOGRAPHER SOMERSET, DEVON UK ∼
ELOPEMENT WEDDING PHOTOGRAPHER
the go-to photographer for couples who love being out in nature
~ The UK's Top 50 Wedding Photographer list 2023 & 2022 byGoHen  ~  
~ Top 10 Wedding Photographers 2021 by YPWP  ~  
Top 100 by 
MYWED
2021 ~
~  
Twice Recognised in the Top 100 Wedding Photographer 2020 BY
SLR LOUNGE
&
YPWP ~
---
SOMERSET WEDDING PHOTOGRAPHER, DEVON, & ELOPEMENTS UK
Hello, congrats on getting married soon! I'm a Somerset wedding and elopement photographer, nestled in the South West of the UK, I photograph weddings and elopements across the counties of Somerset and Devon. For nearly 15 years now I've been a Devon and Somerset wedding photographer UK. I document what happens on the day of course, but I wouldn't name my style as documentary. If I had to put a name to my approach and to my imagery, I would include the following:
colourful imagery.
incorporating landscapes.
a focus on intimate, romantic, & stylish portraits.
creative use of light.
always thinking of a unique composition.
Capturing Your Love Story in Somerset and Devon
What I love most of all in my work is photographing the couple. Intimate photos of you both where I can capture a sense of togetherness. As a landscape photographer I have a propensity toward including the scenery in that, too. We have a lot to be grateful for in our world, and I think the beauty of nature adds something special to the image. My photography started with landscapes and I think that love will remain with me for the rest of my life (click here to see the landscape website). That's one of the reasons I specialise in elopement photography, or micro weddings, Devon. Just us three amongst nature, feeling as though time is standing still for a while.
For the bigger parties, I dig weddings that are down-to-earth, rustic, adventurous, relaxed, all about fun, and aren't afraid to do it their own way! So if that sounds like you, we'll likely be the right match!
Explore My Wedding Portfolio Below and Get in Touch
Have a good look around; get to know my imagery in the blogs and portfolio. I look forward with optimistic anticipation of not just capturing your day, but meeting you and being part of your story, if only for one day.
I photograph a limited amount of weddings per year, so do be sure to be descriptive about you and your wedding when you get in touch.
Contact me, or head to the Pricing page. Don't forget the galleries below!
Fiona
ELOPEMENT WEDDING PHOTOGRAPHER UK
Weddings are essentially about two people coming together to unite in marriage, and I think elopements are beautiful because of that. I adore being an elopement photographer here in Devon and Somerset. With less time pressure we can grab some incredible images across the land, like in these shots below. Documenting such an intimate and very special moment is very personal to me. I'm a very sensitive soul, passionate about seeing people happy, and so I find photographing a wedding in such a set up to be very meaningful.
Here's to capturing the magic of your love amidst the enchanting landscapes of Devon and Somerset!
You can view prices for micro weddings/ elopement photography South West UK clicking below.
behind the camera
Hey! This is me back in 2019! I've got a few more greys since, but!
I live in the countryside with my lovely husband (alas this image is not my neighbourhood; it's Hawaii!).
When I'm not working I'm out hiking, photographing nature, riding my red 50's bicycle, tending to my vegetable garden, and playing my piano.
I'm also a garden photographer, with use of a drone, and provide imagery for magazines. This year (2023) one of my images was awarded 'Commended' by the International Garden Photographer of The Year competition. Take a look at my work if you're interested in nature: www.fionawalshlandscapes.com
I love working in an industry centred around one of the greatest things in the world; love. Seeing people happy is as joyful as seeing the first flower of summer start to bloom (I adore summer!). Find out more about me here.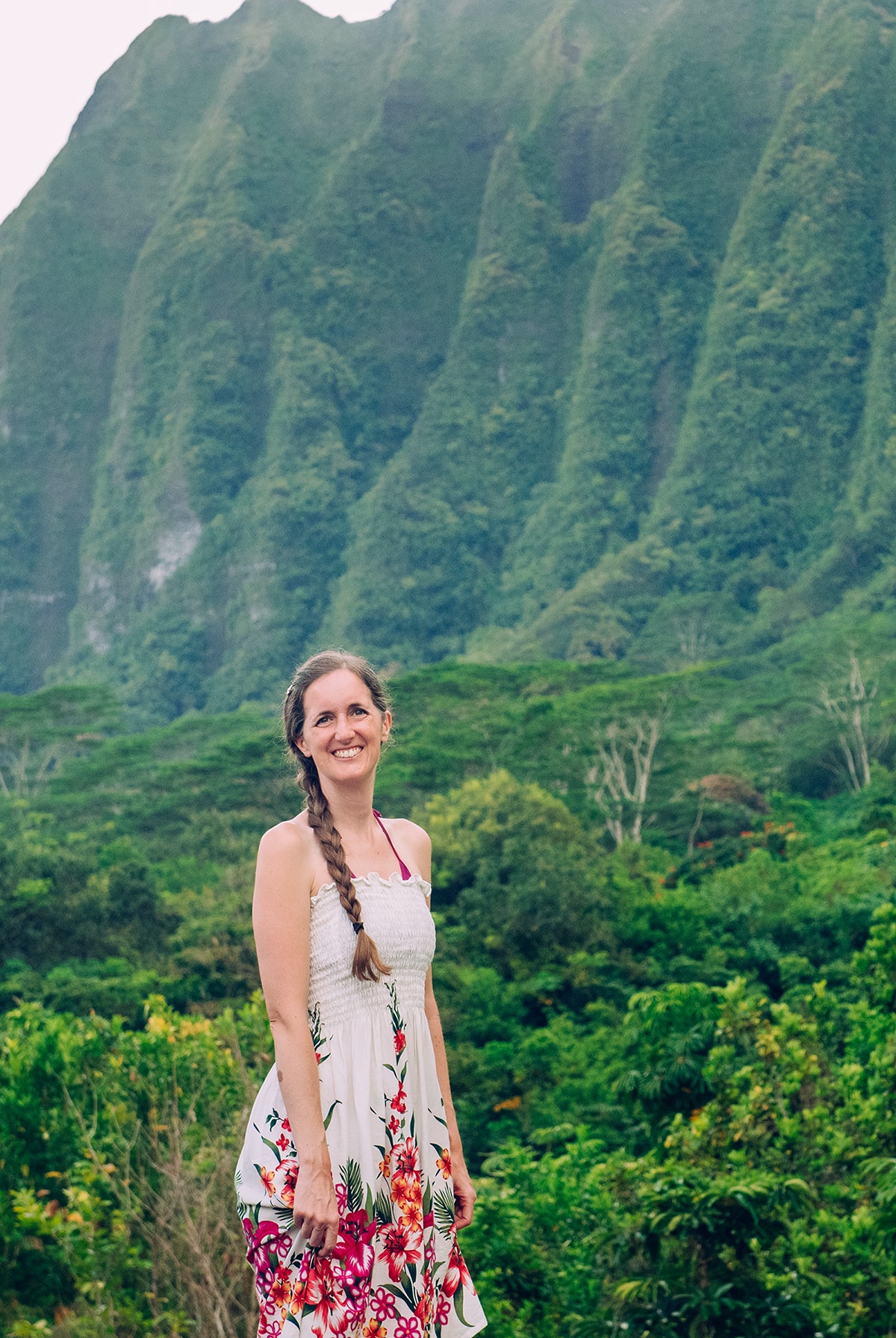 50 best wedding photographers in the UK 2022 & 2023 by Go Hen.
TOP 10 WEDDING PHOTOGRAPHERS UK 2021.
TWICE RECOGNISED IN THE TOP 100 WEDDING PHOTOGRAPHERS 2020.BY SLR LOUNGE, & BY YPWP
awards
* WINNER ~ 'Best Devon Wedding Photographer' with the South West Wedding Awards; FINALIST South West Wedding Awards;
* FINALIST ~ for 5 consecutive years with The Wedding Industry Awards;
* 50 BEST ~ wedding photographers in the UK by Go Hen 2022 & 2023;
* TOP 100 ~ TWICE recognised in the top 100 wedding photographers IN 2020 with SLRLounge & YPWP; and again in 2021 with MyWed;
* TOP 10 ~ wedding photographers in the UK 2021 (& since 2018) with YPWP;
* 42 awarded images with Wedaward, ranking #3 in the UK 2022;
* Editors Choice Awards 2015 with BP4U;
* Young Business Woman of the Year 2006 - Network of Women.
READ MORE
Wedding photographer Devon, Devon wedding photographer, elopement wedding photographer somerset, wedding photographers Somerset, Somerset wedding photographer, somerset county wedding photographer, wedding photographer north somerset.