∼ WEDDING PHOTOGRAPHER DEVON, SOMERSET, UK, WEDDING PHOTOGRAPHER ∼
"Ohhhhhh my goodness, when my phone pinged I saw your email and threw my phone across the room and was like, OH MY GOD PAUL SWITCH OFF GAME OF THRONES THE PHOTOS ARE HERE. There is very little that can get our attention away from it so that is a testament in itself!" – Lexie & Paul
CREATIVE    ~    ROMANTIC    ~    FUN
Take a look at the latest weddings on the BLOG, view the PORTFOLIO, or check out the PRICING/FAQ'S. Commercial work here.
---
WEDDING PHOTOGRAPHER DEVON & SOMERSET UK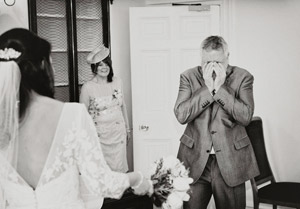 WEDDING PHOTOGRAPHY APPROACH: If I were to summarise in a few words I'd say; romantic, emotional, artistic, stylish, and fun. As a member of Fearless Wedding Photographers I love trying something new, being bold, having fun, and creating something unique and amazing. Let's show off who you two are! I'm a relaxed wedding photographer, easy going, and most of all I love creating romantic imagery of my couples, especially in stunning landscapes. I totally dig weddings that are down to earth, those that are modern, and those that are have a boho and quirky feel. I love taking some time with you two during the wedding day to capture your love for each other, while also focusing on documenting the day. I certainly have always loved weddings, since I was a little girl. They're such a beautiful celebration of how central love really is in our lives. The camera is so much more than a way to just remember what you looked like and what you did. Moreso, it's a way to remember how you felt. There's so much beauty to see in life, I am so pleased to work in an area that lets me capture it.
MY EXPERIENCE: I've been a Devon and Somerset wedding photographer uk for over ten years now. I started through my love for landscape photography, for which you can view my imagery on my other website
here
. I'm also available for
commercial
photography. I'm at one with the outdoors, especially exploring the moors and coastline of Devon and Somerset. I love to travel so I not only do wedding photography in Devon, Somerset, but across the UK and beyond. I also truly love elopement wedding photography. I can't tell you how blessed I feel to have won 'Best Devon Wedding Photographer' with the South West Wedding Awards. It is with gratitude to my previous couples who voted for me that allowed me to win so I really hope this gives you a bit more confidence.  I've been involved in photographing entrepreneurial events (e.g., a gala dinner for President Clinton, and business seminars with Lord Sugar, and Sir Richard Branson) in London. I look forward with optimistic anticipation of not just capturing your day but meeting you and being part of your story, if only for one day.
|Fiona Walsh LBIPP / BSc / Young Business Woman of the Year (2006) / Finalist Westcountry Wedding Award (2008) / Winner Westcountry Wedding Award (2010) "Best Devon Wedding Photographer"/ Finalist South West Wedding Awards (2015) / Top 10 Wedding Photographers in the UK – YPWP 2016&2017 / Finalist 'Best Wedding Photographer' – TWIA South West 2016 / Finalist 'Best Wedding Photographer' – TWIA South West 2017 / Finalist 'Best Wedding Photographer' – TWIA South West 2018 / Finalist 'Best Wedding Photographer' – TWIA South West 2019 / Finalist 'Best Wedding Photographer' – TWIA South West 2020|