---
 

WEDDING PHOTOGRAPHY INVESTMENT

all day(10am until 9pm) £1700
›  Careful post processing of the images to make them the best they can be;
›  A password protected online gallery for you to download the high resolution images;
› Online private slideshow to experience your first look of the day and share it with others;
›  Me, Fiona Walsh, with my style and 10+ years experience

elopement wedding photography packages uk
and smaller weddings
› 2 hours (minimum) £350
› 4 hours £600
› £70 p.h for additional hours, up to 7 hours. £150 p.h after.
› A password protected online gallery for you to download the high resolution images;
› Online private slideshow to experience your first look of the day and share it with others;
› Travel may be extra.
---
You can also add extras such as images on a usb stick, wedding books, and additional hours.
Please contact me for a brochure and to see if I am available on your wedding date.
The deposit is £300 and the remaining balance is due 4 weeks before your wedding date.
Legally, the person who took the photo owns the copyright. You have license to print the images and use them personally amongst family and friends. You cannot modify them (like instagram filters), or send them to your suppliers where they use them for promotion without permission. Please direct any suppliers to me for copyright permission if they wish to use the images commercially e.g., your venue, florist, or make up artist.
How many photos do you take?
There is no limit to the amount of photos I take. An average amount of photos in your final collection would be around 400 – 500, but can range from around 300-800. More images can be delivered if I have lots of time to do them on the day, like for example after the meal there is a gap before the evening party, this can be a good time to do fun ones with your bridal party. Most importantly though, it's the quality of the photographs rather than the quantity that matter. The RAW files are not available.
What if you're ill or can no longer photograph our wedding?
I have not missed a wedding in the 10 years I've been photographing them. In the unlikely event should illness, unforeseen incident, or any other reason prevent myself from attending, every attempt will be made to supply you with a suitable replacement photographer. I am part of a vast network of wedding photographers of whom I can call on if the need arises. I will try my utmost to find another photographer, your wedding is very important to me, but if that is not possible I will refund 100% all fees paid.
What happens after the wedding re post production?
Generally, you can expect your images to be in post production between 2 – 5 weeks. Once completed I will upload them to a private link which you can share with friends and family, as well as a lovely slideshow to have your first look! These images will then be sent you. You have license to print them, upload them to social media, put them on the wall at home etc.
What if your equipment fails?
I bring backup camera bodies, lenses, and flashes to every wedding I capture.
Do you need food on the day?
Ooo, yes please! I would be very grateful for a warm veggie meal whilst you're eating dinner. It doesn't need to be from your wedding breakfast menu, just something warm to keep me going. Thankyou.
Do you take formal group shots?
My style is mostly focused on creating artistic, fun, and intimate images, and on documenting the day. However, formal group shots can be done too, no problem. On your pre-wedding questionnaire you can write out a list. I suggest you make it around 4/5, this recommendation is based on my experience at weddings where couples can start to feel rather tired with a long list etc. Be sure to give this list to a specific person, like an usher, who can usher those people needed for the shots. This makes things efficient, leaving you more time for mingling, more natural photos, couple session etc.
---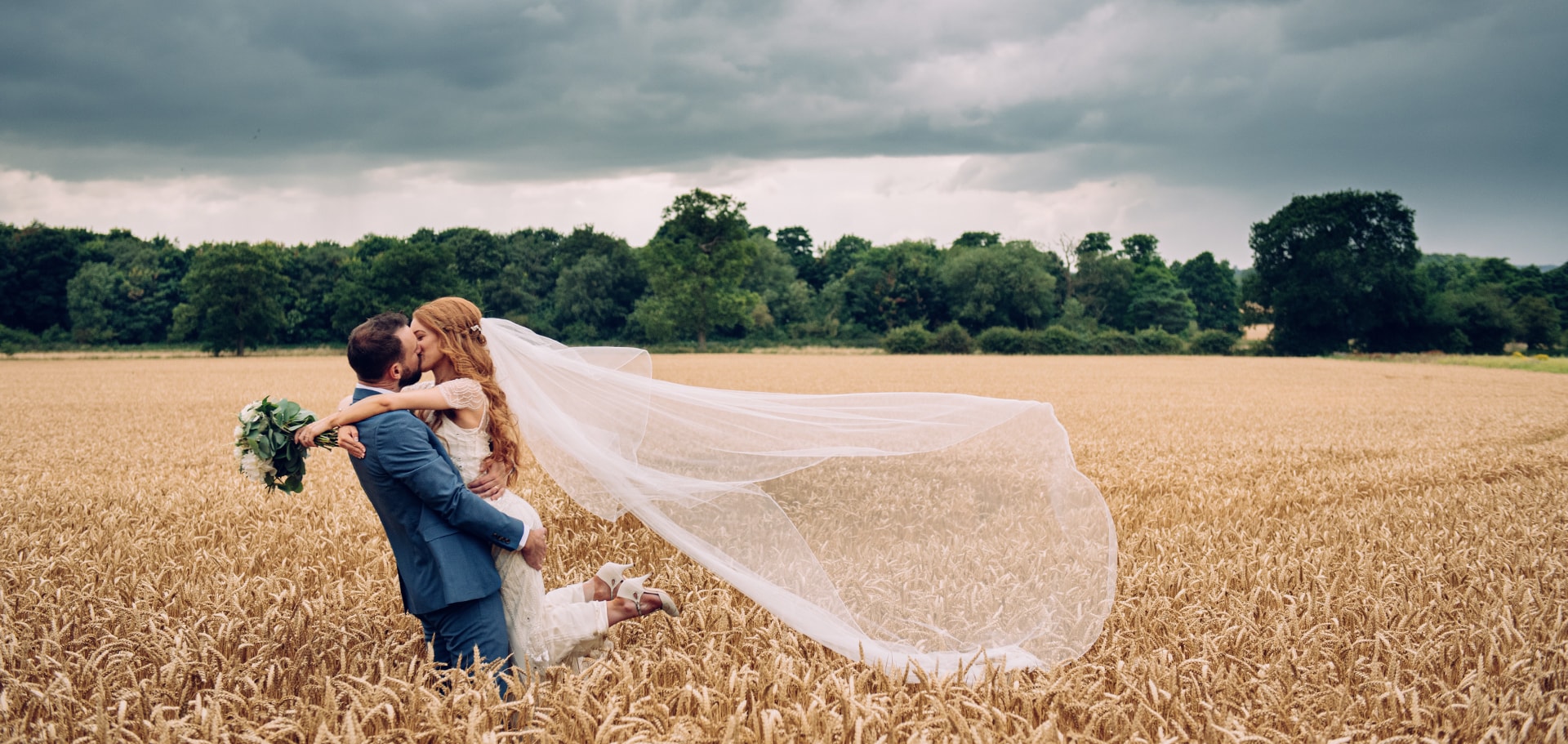 ---
Like my style and wonder where to go from here? Get in touch to see if I'm available. Please tell me all about you and your wedding! I can send you a brochure with a little more information. Or you can request a meeting in my home town, a skype/phone call, or a booking form!
---
Interested in a wedding book? Take a look here.