Wedding Photographer South West Of The Year Finalist 2017
I'm absolutely over the moon to have been selected as a regional finalist for The Wedding Industry Awards 2017 competition! Each year TWIA run this competition, which is always full with the most incredible wedding photographers and wedding suppliers, not just in the South West but all over the UK. I am SUPER grateful.
Here are the comments I was so thrilled to receive: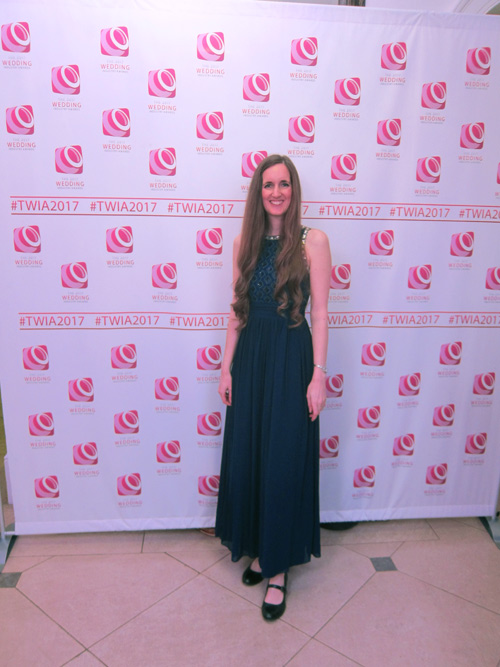 "Both my husband and I looked online at a number of South West wedding photographers for our wedding and Fiona's website shone out to us so much more than others. Her unique style, colours, composition, creativity and talent just oozed from her portfolio and what's more, all of the couples, families and people featured in her photographs just looked so happy, comfortable and unimpeded – a characteristic that reveals so much about the person behind the camera.
Finally, Fiona's representation of herself, her method and values on her website just sealed the deal, we had everything crossed that Fiona would be available for our day. With the greatest of luck she was and we could not have been more thrilled and blessed to have had Fiona as a huge part of our perfect day. We have no doubt that we have been lucky enough to have the best, most caring and lovingly personable and most beautifully gifted wedding photographers capture our day."
Mrs Natalie Oram-Dennis
"Loved her photos, her warmth when we met her before booking was engaging. She just made it feel right to have her as our photographer. She seemed so genuinely interested in us as a couple, a rare quality today. She shines with enthusiasm and I had total trust that our wedding photos would be as beautiful as they turned out to be. A total professional but one with warmth, enthusiasm and genuine caring.
On our first meeting, Fiona was professional but friendly, she immediately put us at ease. Her enthusiasm for her profession was obvious and she talked with such warmth about weddings she had done as she showed us her portfolio. On the day, she was wonderful and took the time to talk to me when I was stressing about my dress, a small thing that meant so much. Our guests were totally engaged by Fiona's warmth and she felt like a guest. She never intruded. Oh and the wedding photos were outstanding!" Mrs Liz Clover (Grimshaw)
"Fiona was superb and we wouldn't have such fond memories of our wedding day if she hadn't played such a huge part in it. She felt like one of the family for the day and has stayed in contact since! A real asset to the industry."
Mrs Robyn Berry (kidsley)
"Fiona did a wonderful job all along. Her website is well designed and helps you to understand quickly her style and philosophy. Her behavior before, during and after the wedding was both super friendly and 100% professional. Fiona knew the venue very well and led us to its hidden spots for an excellent photoshoot. She was also very discrete during the ceremony, which we appreciated. We also had a lot of great group fotos, which was important to us. Pictures are gorgeous and delivery is fast."
Dr Cédric Lenglet
"Fiona is a fantastic professional and innovative photographer who makes photos just the way we asked. During the day she was supportive both emotionally and yet still managed to capture each detail without me feeling though she was taking pictures. She made me feel comfortable throughout and I am very privileged that I got her to capture my special day. We will be forever greatful remembering our day through the creativity of her lens."
Mrs Hayley Murray (stone)
"Fiona is a beautiful person inside and out with a real passion for capturing beautiful images. I have always admired her work and have no regrets in letting her capture out day. We have been left with so many beautiful images to treasure forever. These images have really helped to cement the memories of out day forever in our minds. She is a truly talented and wonderful person making us feel totally at ease. So many commented on how good she was; friendly, calm, discrete and full of so much good"
Mrs Dianne Lathbury
"Fiona is without a doubt the best wedding photographer out there! We absolutely loved having her there on the day and it just wouldn't have been the same without her. My husband is quite camera shy and Fiona made him feel totally relaxed and at ease! As for the photos – WOW, beyond our wildest dreams. I've had so many people contact me after seeing the photos to ask where we found such an amazing wedding photographer, and to tell me they are the best wedding photos they've ever seen!"
Mrs Naomi Coupe
"Fiona was professional, approachable and immediately put us at ease. My husband hates having his photo taken and Fiona was really conscientious, ensuring we were both happy throughout our wedding day. Our photos are fantastic and really tell the story of our day. I wouldn't hesitate in booking her again."
Mrs Jen Thompson
"Fiona is one of the people that made the lead up to our wedding so special and I will never forgot this. She was in communication for over a year before our wedding and made our day so personal. She treats every wedding as special as the next. She has a kind and approachable manner and understood what we wanted. She went out of her way to recommend other services too. She is truly one of a kind and this job is her passion not just an income. I would recommend her to anyone Thank you xx"
Mrs Kathryn Robinson