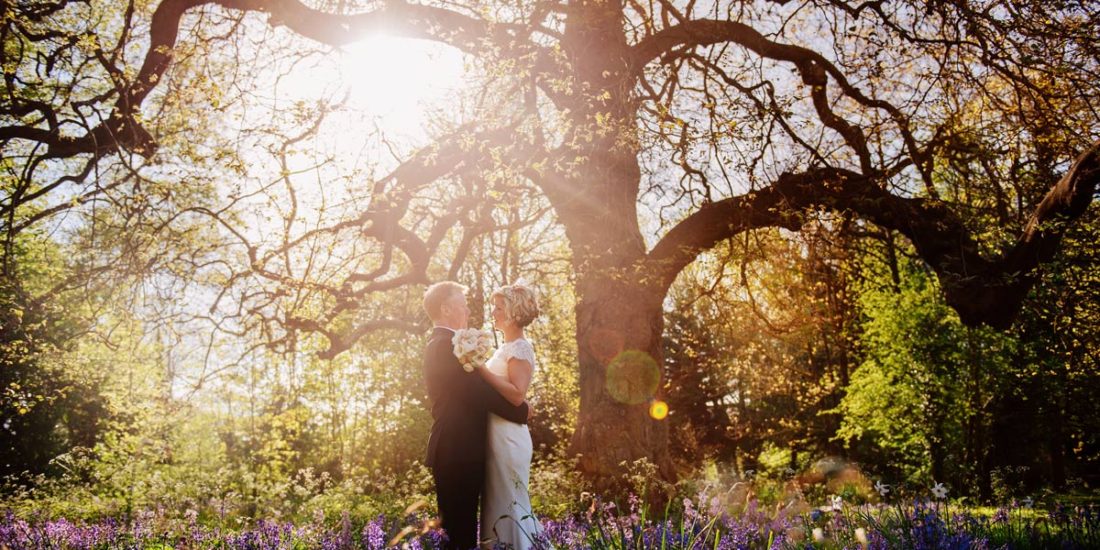 Local Somerset Wedding Photography at Tonedale House
It's not often that a wedding is a few mins away from my house, the usual journey time to get to a wedding is an hour so this trip felt excellent but also surreal.
It was just one of those days, like Van Morrison sings "These are days of the endless dancing and the long walks on the summer night. These are the days of the true romancing, when I'm holding you oh, so tight". The weather was glorious, the bluebells were out, there was a stream, and a tree in the garden that reminded me of that magical tree in Avatar. It set such a romantic scene.
It was an intimate Somerset wedding, just 16 guests. They started their relaxed day with archery and pistols before getting changed into black tie. I joined the bride while she was getting ready. You'll see from the wedding photos that she looked like a Hollywood star, I thought! It was all in the way she styled her hair and wore her wedding dress. I remember the groom seeing her walk toward him in the wedding ceremony saying, "oh wow, look at you!".
It was ever so great photographing these two as they were just so relaxed, happy, and trusting in me with the camera. I think that makes the difference in photos. Just forget about the camera, trust that I'm going to capture the beauty I see in you. I know I often write such cheesy lines in my posts but truly, I do mean them.
I couldn't have asked for more doing this wedding photography down the road in Somerset. Lovely weather, an amazing garden, a relaxed atmosphere, and most of all meeting some really fantastic people who treated me like one of their friends.
If you enjoyed these shots please do comment/like/share!
Get in touch to tell me all about your love story 🙂
Suppliers:
Venue – Tonedale House
Wedding Dress – Sassi Holford
Entertainment – Bristol String Quartet