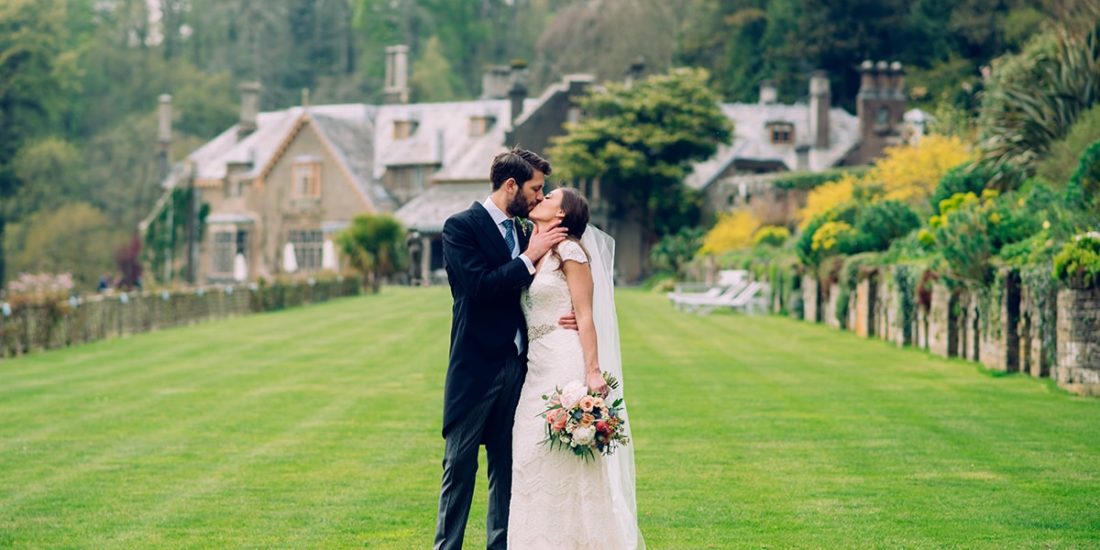 Hotel Endsleigh Wedding Photos in Devon
Hotel Endsleigh is one of my favourite wedding venues to do wedding photography in Devon, have you seen it? It's lush, it's close to nature, with rolling hills, fairytale woodland walks, dedicated staff, and a beautiful house. It's certainly like stepping out of time here. There's always an exceptional arrangement of flowers on the table facing you as you walk in.
As the lovely couple had already officiated the marriage it meant that the ceremony could take place outdoors, amongst the trees and plants. The florist dressed a Moon Gate (created by Will, Wedding Metal Art) in the bride's chosen flowers – coral peonies. I've got to say, it's one of my favourite flowers too, perfect for weddings.
The day started with all the family taking a magical Devon woodland walk. I'm a member of the National Trust as I love being close to nature and always admire the gardens, but this woodland was a step further. They had a tour guide telling them all about the plants and the fossil trees.
The bride's family came over from America, I do love a wedding with American guests! The bride and groom had 's'more's around a fire in the evening, I'd not heard of or had one of them before, have you? Named so because they always make you want s'more!
The whole wedding day in Devon was extremely relaxed, no fuss, no plans other than setting a time for the ceremony and meal time. No official speeches were planned so it was a laugh when the groom's friends surprised him when they individually stood up to say something funny about him. They put confetti cannons on the chairs at the ceremony, I recommend these as they create a pop and loads of confetti comes bursting out! There was even a darling doggie there too, brought by one of the guests who came from Scotland.
Such a lovely couple to work with, very easy going. Before their shoot they said "we're good at following instructions, you just tell us what to do and we'll do it". That's pretty great as that allows me to be fully creative, trying new ideas, it really is the best way to get the most out of your photos.
The wedding day finished with bursting beautiful fireworks!
Like the photos? I'd love to hear about you two and become part of your journey. Send me a "hello"!
Photos are copyrighted.
 Suppliers:
Wedding Venue Devon: Hotel Endsleigh
Wedding Band Devon: The Confidentials