Entrepreneurs 2012 Gala Dinner at the Intercontinental Hotel, London
I've had some awesome photography requests in my 10 years of business but this one was a little bit more surreal than usual! It was a gala dinner taking place to raise money for charity, which would be headlined with Bill Clinton.
It was so unreal to look around the dinner tables and see Benedict Cumberbatch (Star Trek) talking to Damian Lewis (Homeland), Ruby Wax, Bruce Dickinson, Bear Grylls, Tony Robbins and others.
Before the dinner I had the duty of photographing 100 delegates individually next to Bill Clinton. After photographing each person there was just Bill and I in the room with his security guard where I got the excellent opportunity to meet him and have a photo.


I had been asked to be the photographer at another business seminar earlier that year, meeting Sir Richard Branson and Lord Sugar. How surreal!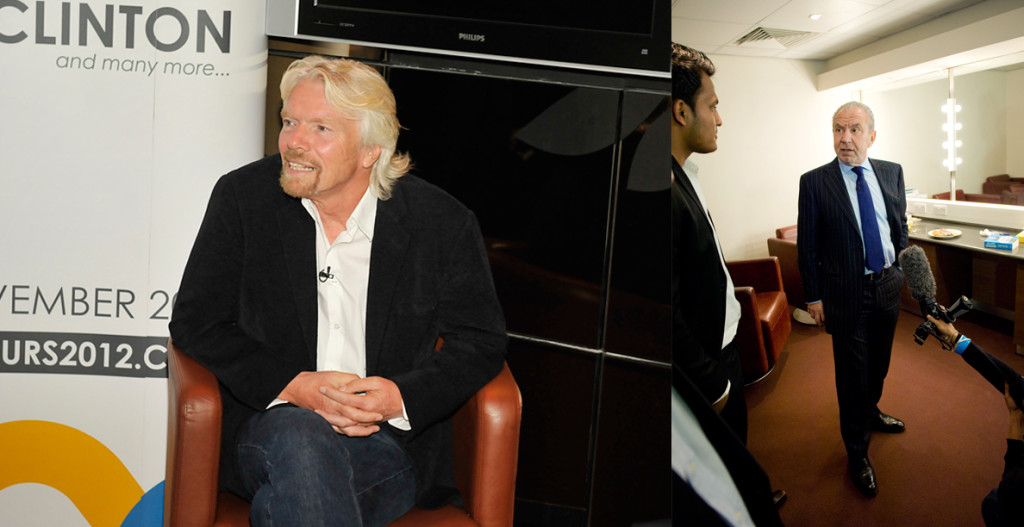 – photos copyright Fiona Walsh Photography –