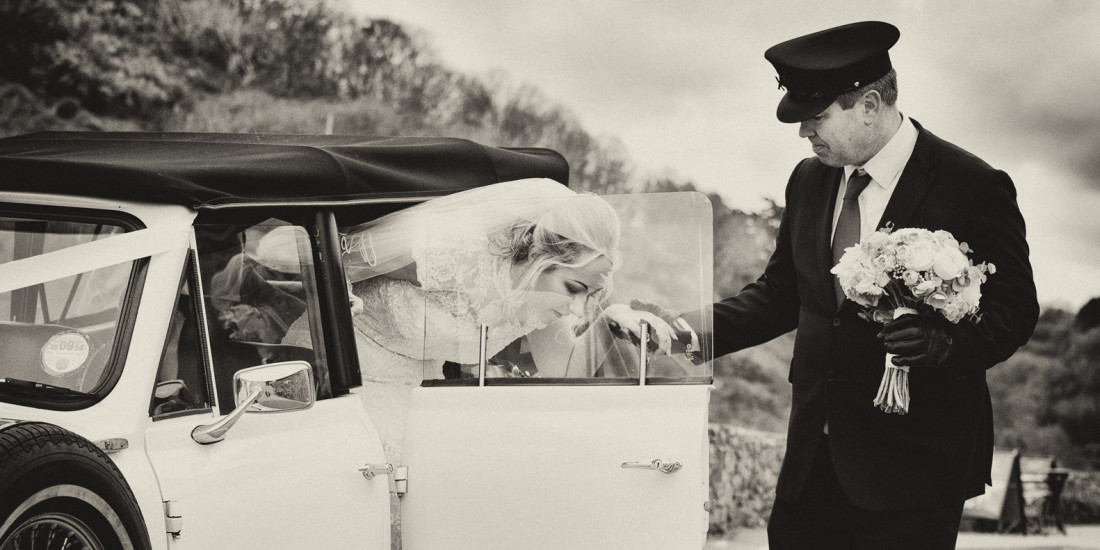 Wedding Photography Langdon Court
Put the kettle on, I have a great wedding for you!
These guys were the one of the most emotionally loving people I've ever seen at a wedding.
These romantic wedding photos show the beauty of our county, Devon, as the couple married at St Werburgh's Church, with their reception at Langdon Court.
I felt privileged to witness and capture just how important this day was to the bride. As a florist at Flower Fayre the first tears of the day were when the wedding flowers arrived, followed closely by a single rose from her groom-to-be with a love note attached.
At the wedding reception, one of the most surprising and incredible moments of the day was when a couple of singers, who posed at waiters, were actually Secret Singers! What started as your usual dinner with people sitting down quietly talking turned into the most brilliant dance party ever with everyone swinging their napkins above their heads!
The evening at Langdon Court also involved a surprise dance to 'My Girl' with the bride by her Dad, which had her in tears expressing the amount of love they shared between them. Before they had left the house that morning she presented an embroidered hanky to him with words of affection.
Britain's Got Talent runner up, Michael Collings, was there too! He completed the evening with his powerful voice and guitar skills. His presence made such a difference to the room.
Here is the message I received from the bride:
"OMG. AMAZING. we are so so so happy. we cannot thank you enough!!!!!!!!! :)))))))) xxx"
See more in a short slideshow of the wedding to the couple's first dance song.
Wedding Suppliers for this wedding:
Secret Singers at dinner time pretending to be waiters!